PRIVATE CLUB - MEMBERSHIP REQUIRED
A VERIFIED MEMBERSHIP IS REQUIRED FOR LEGAL PROTECTION OF THE MEMBERS AND THE CLUB.
Interested in becoming a club member
First we are so thrilled that you are interested in attending one of our events! As far as membership goes it is per person so if you are part of a couple or if you plan to bring a play partner each of you must apply for membership separately. To apply for membership please go to this website link below:
MAIN PAGE
Event Access Tickets however can be purchased under one membership once you are approved.
Once you join the club website select the Silver package which is your FREE verification level.
You will need to provide a valid government ID when applying for membership for age verification and to be checked against the national sex offender registry. This is a standard practice among all legitimate Lifestyle clubs and organizations. We do this in order to keep our venues and all our patrons safe.
Once you have completed the SILVER level and been verified on the club website our staff will email you a LINK for a membership.
1- Month (Single Person) Membership $10.00
1- Year (Single Person) Membership $25.00
1 – Month (Couple) Membership $20.00
1 – Year (Couple) Membership $50.00
You can pick from the 1- Month membership or the 1- Year membership. Once you purchase your 2023 Club membership you will be a GOLD member on the club website. You will get complete site access to all the events, schedule, vacations, destination events and other member of the club.
To attend an event once you have a membership. Simply put in your Party Application thru the Party Schedule on our website for whichever party you would like to attend or you can email Fantasy House directly with questions at GHParty@yahoo.com.
Standard ticket sales end the night before an event. Day of tickets may be purchased but at a higher rate. We cannot sell tickets at the door as you must apply for membership first and then register for the party online through our site or by email. Last minute memberships day of may not be approved in time to then purchase party tickets.
Please refer to our House Rules writing on our profile or on the clubs website for the full run down on event rules before attending a party.
Respectfully,
FH Staff
Memberships sales are final and there are no refunds.
All event and membership payments are processed through Stripe.com.
Terms of Use
Welcome to Gloryhole Party.com ("GH Party"), owned, produced and operated by GH Pary LLC.  GH Party is a social network for people curious about exploring their sexuality. Unless explicitly stated otherwise, any current, updated and new products and services ("Products and Services"), including the addition of new properties, shall be subject to these General Terms and Conditions of Use ("Terms and Conditions").
In addition, there are a variety of special products and services offered through GH Party that have separate registration procedures and separate terms and conditions, terms of service, user agreements, or similar legal agreement. When you are using any service or product of on GH Party that does not have a separate legal agreement, the Terms and Conditions set forth here will apply. GH Party also may supplement the Terms and Conditions with posted guidelines or rules applicable to specific areas of GH Party. In addition, GH Party also may offer other services from time to time that are governed by the terms of service of the respective service partners. GH Party reserves the right to amend these Terms and Conditions at any time.
By using GHP you agree to be bound by these Terms and Conditions. Because the Terms and Conditions contain legal obligations, please read them carefully.
Registered sex offenders convicted of sexual violence and/or non-consensual sexual offenses are not permitted to have accounts on FH. FH Events does not discriminate on the basis of age, gender, race, ethnicity, nationality, religion, sexual orientation or any other protected status.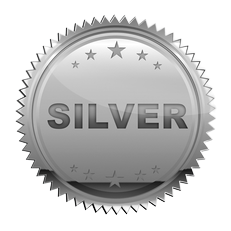 SILVER LEVEL
BASE LEVEL MEMBERSHIP
FREE
24 HOUR PERIOD
WEBSITE ACCESS FOR ID VERIFICATION PURPOSES ONLY
GOLD LEVEL
REQUIRED SILVER LEVEL MEMBERSHIP
1 MONTH PERIOD $10 – $20
1 YEAR PERIOD $25 – $50
FULL SITE AND EVENT ACCESS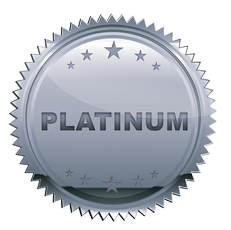 PLATINUM LEVEL
REQUIRED GOLD LEVEL MEMBERSHIP
$1,200 ANNUAL FEE 
12 MONTH PERIOD
ADDITIONAL VIP EVENT ACCESS to all venue events